Neil's FoxPro Resources presents...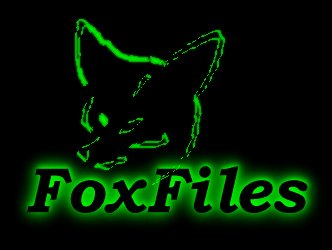 ---
Looking for the Barcodes? They're here. Or, you could go to the barcode page for a concise list.

---
All of these files are available. If you have any problems retrieving them, please let me know.

---
| 0-9 | A | B | C | D | E | F | G | H | I | J | K | L | M | N | O | P | Q | R | S | T | U | V | W | X | Y | Z |
---
+Macros.zip
+Macros demo by FoxMasters to automate developer's work in Visual FoxPro based on FoxScript procedural macros.
3dctrl.zip
A driver for Ken Levy's GENSCRNX
3of9.zip
Code 3-of-9 barcode. On a laser or inkjet printer they print out nicely around 24pt size. There may problems using the space character in the barcode.
acdisp.zip
Report Viewer for FoxPro 2.x DOS by George Allen. ACDISP will display any text file and can be used anywhere you normally use the command "MODIFY FILE <file name> NOEDIT"
aedit.zip
AEDIT by Stephane Desnault is a function to edit arrays of any size with full mouse support, scrolling, and additional niceties such as elevators (when needed). This version of the AEDIT window is purely modal.
attr25.zip
ATTR.PLB is a C routine which allows a FoxPro program to set and read a file's attribute byte.
barcod39.zip
Barcode 3-of9 font overcomes the space identified for 3of9.zip above, but the '*' character is missing.
barerror.zip
Barrett Error Trapping and diagnostics application
baselib.zip
by Jonathan Cohen is a set of conversion functions for: dec to hex, hex to dec, dec to bin, and bin to dec
bccfll.zip
by Walter Nicholls contains instructions and tools for using Borland C++ to create libraries (FLLs) for FoxPro for Windows 2.5 and 2.6.
bcsn009.zip
Barcode Decoder - Code 3-of-9 and Interleaved 2-of-5 decoder software Version 0.09
brcpro2.zip
Break Procedure v2.0 breaks a procedure file into several files - one for each procedure/function.
brow_x.zip
Browse X by Lee Rodgers provides incremental search browse capability.
browser.zip
Browser by Ira D. Wald is an ncremental browsing solution for FoxPro.
bultonly.zip
Bullets Only by Greg Salter is a bullets only true-type font.
butmes.zip
Multi-line message, multi-button Button/Message Window for FoxPro by Lee Rodgers
cal.zip
CAL.FXP popup calendar for FoxPro 2.5/DOS with demo by Matt Gordon.
cal_fxtl.zip
Calendar screen (spr, scx, sct)
calend.zip
Ultimate(?) Calendar by Lee Rodgers a.k.a. Leebert (source code is available for $15)
cases.zip
Library files for C like case and switch constructs for FoxPro. Both .plb and .fll files are included
cdx2prg.zip
by Jason Landry and used in the build process to automatically create the syspack pack/reindex program. Code generator for packing and reindexing tables
chkdrv.zip
Library function with C source code to check drive availability on floppy drive, hard drive, and netword dtives. Both .plb and .fll files are available
chklpt.zip
.plb library to check printer status
cipher.zip
CIPHER30.FLL by Roy L. Gerber was prepared from the original CIPHER.C from cipher2.zip from Rettig/Kennamer
cipher2.zip
CIPHER library for FoxPro 2.0 API - encryption and decryption routines written by Tom Rettig and Leonard Zerman, modified for the FoxPro 2.0 API by Walt Kennamer.
---
| 0-9 | A | B | C | D | E | F | G | H | I | J | K | L | M | N | O | P | Q | R | S | T | U | V | W | X | Y | Z |
---
---
---
Send comments to nfj(at)jjtc(dot)com.
Copyright, ©1995-2012, Neil F. Johnson. All Rights Reserved.